Recording Studio NYC
New York based recording studio facility with 25 years of experience.
Need to Record a Demo? Masar Productions offers a comfortable recording environment for the artists with a budget. Conveniently located in Midtown Manhattan, we welcome all artists from songwriters, producers, musicians, composers and actors. Our facility is built to handle everything from tracking, editing, and mixing music, to audio for film and television. Outfitted with the latest digital and analog gear and talented engineers who know how to use it all, our studio has all the tools necessary to deliver the best.
To get start with your studio session, follow the instructions bellow. If you have any questions you want to ask before working with us, please call/email us here with your inquiry.
Purchase the Studio package that is closer to your budget.
Once the 50% deposit has been made. Our Music Engineer will contact you immediately to schedule a day and time for your recording session.
Masar TV Recording Studio is located on: 40 W. 27th St. New York, NY 10001 Phone: (917) 932-5263
Yes, Take N or R train and stop on 28th st. Our facility is 2 minutes away by walk.
Yes, a 24/7 parking lot is available just 1 block away from our facility: Central Parking 800 Avenue of the Americas New York, NY 10001 Open 24 hours
Frequently Asked Questions
Yes but clients are required to bring their own storage device (USB Flash drive, External Hard Drive, etc.) in order to take all of their session files with them after every session. Recording Studio Files will be stored for 30 days maximum unless it's an ongoing project. Please make sure to ask for session files in a timely manner. NOTE: Clients that leave their sessions without having a back-up of their own, BEWARE, we are NOT responsible for lost or accidentally trashed files.
Yes, If you want to visit our facility before booking a session, please give us a call to schedule an appointment. Masar Tv requires a of 50% up front in order to block out the time. Deposits are non-refundable and the balance must be paid in full before the session can start.
The session set up is included during booking time, so once your session start, please allow at least 10-15 minutes to set everything (Microphone adjustment, ProTools session set up, Files Download, Drums set up, Special requests, etc.)
Console
MCI/API/ 53 Input 636 w/ NEVE FLYING FADERS
This 1979 console has been meticulously maintained and upgraded over the years. The Flying Faders system was installed in 1996, removing all VCA's in the console. The entire mix buss was upgraded to a totally discrete API buss system that achieves +27dbm output. There are also 6 discrete API busses available for tracking. These modifications are totally integrated into the console, no external patching is required. There are 46 automated inputs.
Tape Recorders
Studer A80 1/2 inch MK III
Tascam 3440 1/4 inch 4 track, quarter track
Alessis Master Link Mastering CD Burner
Panasonic SV-250 Portable DAT
Sony Pro Walkman Cassette
Synchronizers
Microphones
Our studio own a legendary collection of classic vintage microphones.
Condenser
1 Neumann U-47 Tube (VF-14)
Dynamic
Ribbon
Outboards
Mic Preamps
7 Neve 3-Band EQ/Mic Pre's 1064
2 Neve 4-Band EQ/Mic Pre's 31105
4 John Hardy M-1 Mic Pre's
2 Trident A Range EQ/Mic Pre's 4 Band Slider
EQ
1 PG-3 Tube Equalizer (Paul Gamma)
6 API 552 (550A Rack Mount)
Dynamics
1 SSL GX 384 Stereo Compressor
1 Pair Neve 2254A Compressors
1 Audio & Design Vocal Stressor
Reverb / Delay / Effects
1 EMT 140 Stereo Plate (Martech mod)
2 Lexicon PCM-42 Delay (Standard)
1 Eventide H3000SE with ModFactory Upgrade
1 Marshall Tape Eliminator
Monitors
Mains
UREI 813 with JBL Subwoofers
Nearfields
Monitor Amps
Instruments
Keys
1984 YAMAHA C5 Conservatory Grand 6 ft 6 inches
Wurlitzer Electric Piano 140 B
Drums
Pearl Drum Kit (All Maple)
Guitar Amps
Hi-Watt 4 X 12 Cabinet (1972)
Marshall 200 Watt Amp Major (1968)
Fender Super Reverb(1966)
Fender Twin(1970) Blackface Mod
Fender Deluxe(1972) Blackface Mod
Bass Amp
Ampeg B-18 PortaFlex Bass Amp
Synths/Samplers/Drum Machines, etc.
M-Audio 88 key Usb Controller
Kurzweil Micro Piano Module
Hardware
Instruments
Fender Guitars (acoustic and electric)
Microphones
Outboard Gear
SSl Xlogic Superanalog preamp
Empirical Labs Distressor
Manley Massive Passive Mastering Addition
Monitors
Spiral Groove Studio Ones
Hardware
Instruments
Fender Guitars (acoustic and electric)
Microphones
Outboards
SSl Xlogic Superanalog preamp
Empirical Labs Distressor
Manley Massive Passive Mastering Addition
Monitors
Spiral Groove Studio Ones
Masar | Recording, Mixing & Mastering Engineer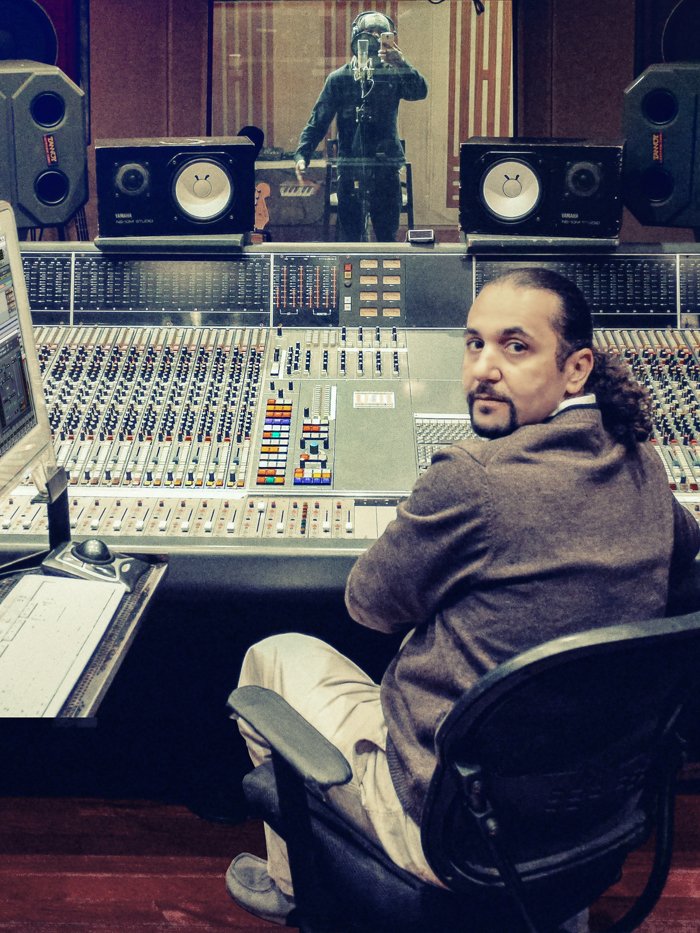 Since the beginning of his engineering career, Masar has mixed hundreds of songs, but he has also recorded and mastered many albums, mixtapes and singles for different artists around the world. Masar has been working at some of New York City's most prestigious studios including Fresh Studio (Doug E Fresh's facility), Daddy's House (Puff Daddy's facility), StadiumReds (Just Blaze facility), Surf School Studio (Harry Fraud facility), Gain Greene Studio (Max B facility) and now Next Millenium Studio (Dipset facility). Masar is mostly known for being the engineer of Max B & French Montana, he has mixed & mastered several mixtapes for them but Masar has also worked for artists such as Beanie Siegle, Vado, Ransom, Fred The God Son, Hitchcock, IGT, Jim Jones, Jr Writer, A Mafia, Chinx Drugz, Byrd Lady, Timbo King, 9th Prince, 40 Cal, Charlie Clips & Harry Fraud just to name a few.
---


Recording Studio | Prices
Starting at $75 per hour(2 hours minimum per session)
Room A
2 hours minimum

Engineer Included
Room B
2 hours minimum

Engineer Included

Room A
Starting at $100 per hour(2 hours minimum per session)
Live Room
The comfortable, acoustically tuned 26x20 live room can accommodate a band, string ensemble, horn section, and much more. Our Vocal/Iso booth has been in constant use since we built it last year. The room sounds amazing for recording drums!There are excellent lines-of-sight between the control room, live room and iso-booth, allowing for easy communication and an enjoyable recording experience.

Room B
Starting at $75 per hour(2 hours minimum per session)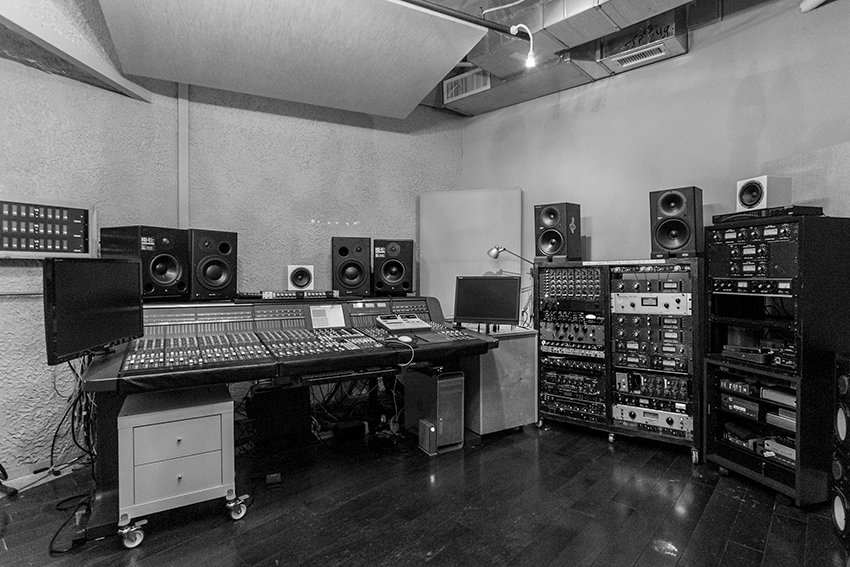 Analog Gear
This room is equipped with a legendary collection of hand-picked, meticulously maintained vintage gear. The control room is custom designed to provide a proper critical listening environment.