Get your record mastered professionally
Online mastering is the newest way to get work done in the music business.
Let our mastering engineer put the finishing touches on your album. Using a combination of analog and digital gear, our mastering engineer will give your song the finished professional broadcast quality for record label scouting and radio airplay.
A professional engineer in the industry is always the way to go when it comes to mastering your recordings. Give your ears a break and leave it up to a professional and watch your album rise up to the next level. With all the time you've put into your project, you deserve a professional end result.
To get start with your Mastering, follow the instructions bellow. If you have any questions you want to ask before working with us, please call/email us here with your inquiry.
Frequently Asked Questions
We answer all frequently asked questions. If your questions aren't on the list feel free to call/email us here with your inquiry.
Masar | Recording, Mixing & Mastering Engineer
Since the beginning of his engineering career, Masar has mixed hundreds of songs, but he has also recorded and mastered many albums, mixtapes and singles for different artists around the world. Masar has been working at some of New York City's most prestigious studios including Fresh Studio (Doug E Fresh's facility), Daddy's House (Puff Daddy's facility), StadiumReds (Just Blaze facility), Surf School Studio (Harry Fraud facility), Gain Greene Studio (Max B facility) and now Next Millenium Studio (Dipset facility). Masar is mostly known for being the engineer of Max B & French Montana, he has mixed & mastered several mixtapes for them but Masar has also worked for artists such as Beanie Siegle, Vado, Ransom, Fred The God Son, Hitchcock, IGT, Jim Jones, Jr Writer, A Mafia, Chinx Drugz, Byrd Lady, Timbo King, 9th Prince, 40 Cal, Charlie Clips & Harry Fraud just to name a few.
---


Mastering | Services
Starting at $29
(Price do not include Mixing)
Album
Up to 10 songs

Cd Included

Free Revisions

Delivery 7-10 Days
Instrumental
1 song

Cd Included

Free Revisions

Delivery 3-5 Days
Single
1 song

Cd Included

Free Revisions

Delivery 3-5 Days

Album | Mastering
$49 (Per Song)
Price do not include Mixing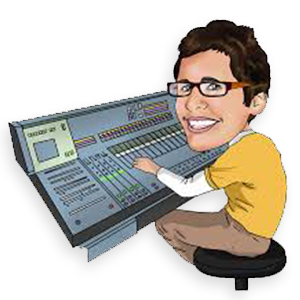 What's included in our mastering:
Reduce distortion, click and clipping
Compression for consistent dynamics
EQ to increase perceived loudness
Edit beginnings and endings of tracks
Set space or crossfades between tracks
Compression for consistent dynamics
Maintain volume consistency between songs
Mastered by Masar Tv
Mastering is the final step of the production. This is where you give your mix the final polish before it's ready to be distributed. Any seasoned mastering engineer will tell you that this delicate process is much about experience and good taste as it is about technique and equipment.
Sample of our Work: